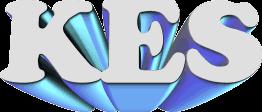 Knowles Engineering Software
JaxRain Modified Rational Method Stormwater Routing Pond Design

Program

Features and Capabilities:
Windows 98,2000, XP format featuring Windows Input.
Output to Screen and/or to Printer.
Tabulated Input format.
Tabulated Output with summary of peak information.
User Friendly.
Unlimited(subject to computer used) Time/Depth values allowed.

Tabulated Time-Event-Depth Input Format! Five(5) events supported.

Rectangular Weir, Circular Orifice, Rectangular Orifice or User Supplied
Stage-Discharge Supported.

Summarizes Peak Stage, Peak Storage Volume, Peak Discharge from design
pond, as well as, peak volume discharged from the pond.

Versatile Printout Capability to any size paper - Portrait or Landscape (best)
Orientation.

Etc.

Click Here to Download Demo.
Screen Shots.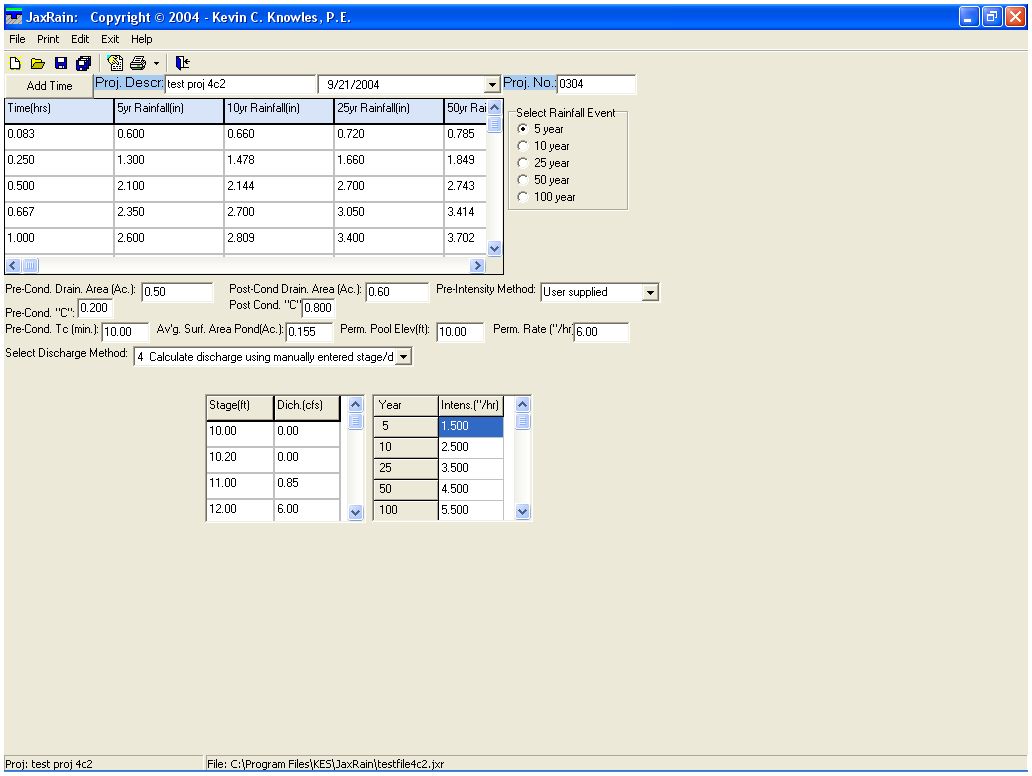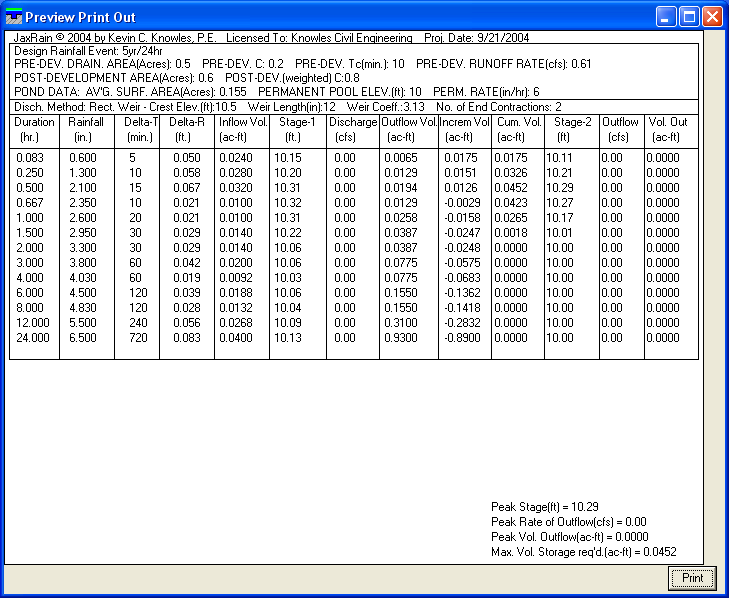 ---
Home / [ Request DEMO by E-mail ] / Future / Future / ORDER /

Email: sales@kcesco.com / Link to Knowles Civil Engineering Site.